Hi, I'm Karen from Karen's Creations. I love creating with paper and have an obsession with making mini albums and journals. My first thought was to make an album as this is what I love doing, and am sure everyone expected me to make. So I did the unexpected and created a gift tag instead.
I used a re-purposed vintage layaway tag for my base, and MME's Wicked paper. I embellished it with a little touch of burlap, canvas border, a felt spider, a handcrafted stick pin, vintage black seam binding ribbon, and a unique hand crafted skull button. Can you tell what I made the button out of?
I am all about the vintage look, and I hope that I captured it in this tag.
Tim Holtz Black Soot Distressing Ink
Pink Paislee Hocus Pocus Canvas border and skull
Below is the line up for you so you are sure not to miss a single chance to be inspired and to win something amazing!
Be sure to stop by each blog...I promise you won't be disappointed!
Thank you Karen for joining the party and sharing your spooky skull and crossbones creation!
*****
♥♥♥And now for Today's Giveaway Goodies♥♥♥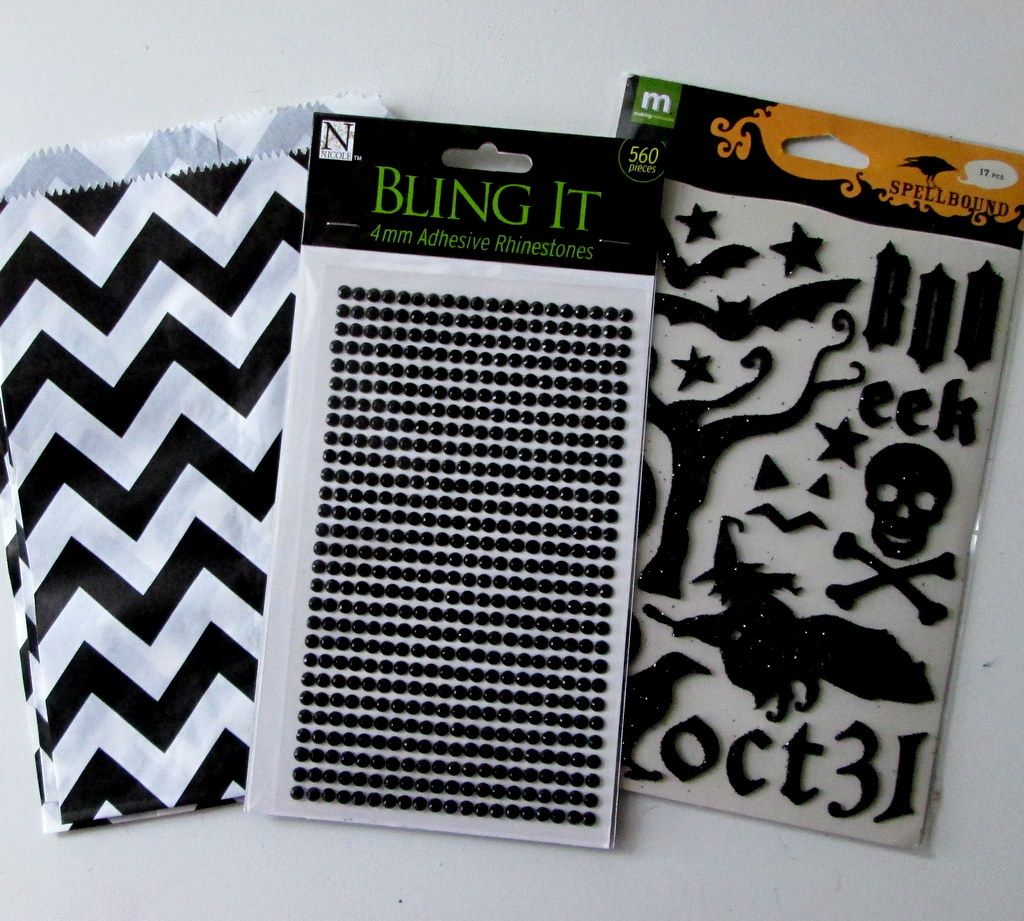 Creepy Craft it Up Kit includes 6 Chevron party bags, Bling it Adhesive Rhinestones and Making Memories Spellbound Glitter Stickers.
**Giveaways Open to US residents only.**
a Rafflecopter giveaway