What's not to love about the apple cider drinking, leaves turning, boot-wearing weather kinda weather? With the kids out of school for the summer, I've found a little extra time to make a couple of my upcycled mini albums! I am having fun with the card-making, and altered items, but mini albums are my PASSION :) Lately, I've been creating these 10-page ones from the sturdy cardstock-like packaging of 12 x 12 paper pads....Can you tell I am ready for fall's cooler temps?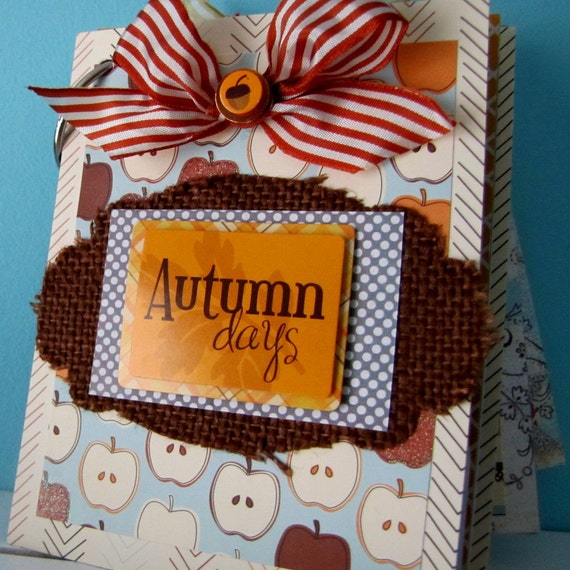 I thought the chocolate brown burlap diecut added just the right texture and warmth to the cover. The papers are a mix from Recollections "Night and Fall" and My Mind's Eye "Reunion"...I enjoy mixing my papers!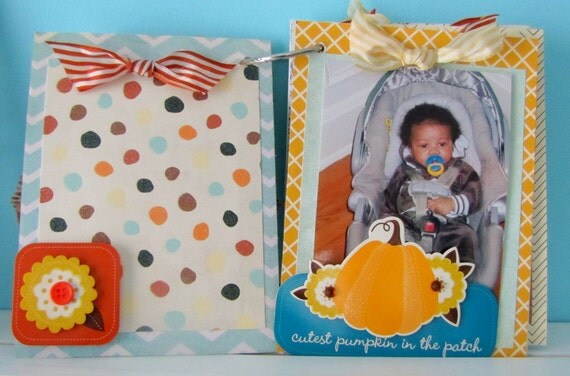 I added a little picture of my "pumpkin", so you can see what pictures look like when added to a pre-made mini album.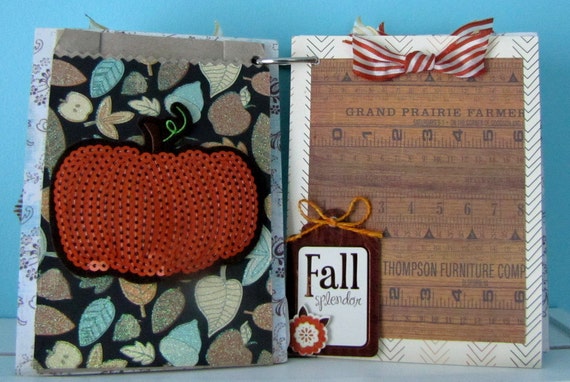 On the left is a little brown paper bag I embellished with a fun sequin pumpkin for more texture :)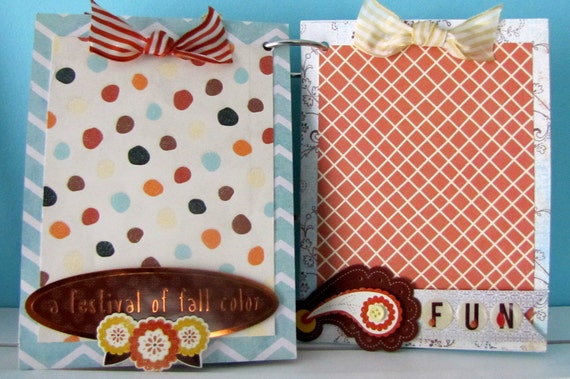 Aren't the polka dots fun? Love the blue mixed in with the brown, orange and cream colors for fall.
What do YOU love most about fall?
Thanks for stopping by!
{{Hugs}}
Kimberly